Spiro-P Pocket Spirometer with PC Spirometry reports.
The SpirOx p is quick and easy to use as part of a routine physical examination. it comes with the 'SpirOx P Reports' PC software for creating PDF's that can be viewed, archived, transmitted or printed.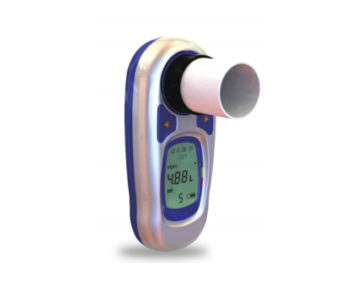 Single breath evaluation of the most important test parameters are ready at a glance on-screen with additional parameters, predicted values, percentages and interpretation available on the PDF report.
More Details :
www.meditech.com.cn/Spirometer/SpirOx_P.html


Meditech Equipment Co.,Ltd is part of Meditech Group. Product(s) described may not be licensed or available for sale in all countries. Sonotech, Sonovet, iSonic, FOs2pro, Dolphi, Defi, HeartRec,miniScan,Cardios,SpirOx,iBreath, Meditech and all corresponding design marks are trademarks of Meditech. The symbol indicates the trademark is registered. Patent and Trademark Office and certain other countries. All other names and marks mentioned are the trade names, trademarks or service marks of their respective owners. Please see the Instructions for Use for a complete listing of the indications, contraindications, warnings and precautions.
2020© Copyright Meditech Equipment Co.,Ltd (Meditech Group).